Although I do love me some regular Johnson and Johnson..
I was looking for something a bit different..
organic maybe..
delicious smelling, a must..
and when looking for a new shaving set
for my hubby for Valentine's...
I found this baby wash
from
Flying bird botanicals
..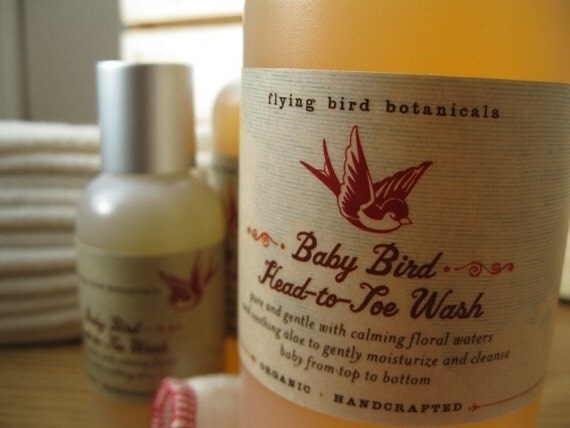 (picture from flyingbirdbotanicals)
I love it..
it smells super yummy..
is so silky and soft..
and leaves my baby's skin so luscious..
almost edible..
I definitely plan on buying more..
and maybe even trying the baby oil..
(perhaps some rosewater toner for me!)